Welcome to Beachernaut's RC

Hey all!!! I know, I know, I've been neglecting this site for a while. Things have been hectic and my life has changed a bit, but I still enjoy this hobby, so I'm finaly going to give my site a bit of TLC. Over the next bit I will be adding new content, and updating the site.
Unfortunately I can no longer include quite so much of other people's RC's. This will still be a big part of the site, and I think I will do it on a rotating basis due to storage constraints.

So please be patient, I will have the site back up to snuff as soon as possible.

Jason
News/Updates

6-11-03 I'm updating the site, and going through all of the pages to bring the site back.
Where to find what

My Trucks Info: Info on my trucks
My Trucks Pics: Pics of my trucks
Other's Rides: Pics of other peoples trucks
More Rides: More pics of other peoples trucks
Thor's Rides: Pics and info on Thor's trucks
Tips: Self explanatory
Links: Do I really need to explain?


Today's tip

Snow chains are a great way to improve traction in the snow.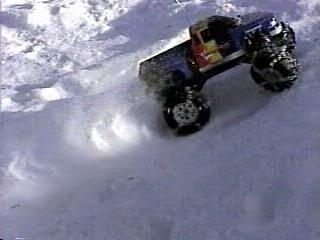 Or "Studs" are another great option. I tried chains on the front of my E, but found that when turning they would rub, so I took the chains off and added "studs". I used 1/4" sheetmetal screws, and screwed them into every other lug of my front tires. It works great.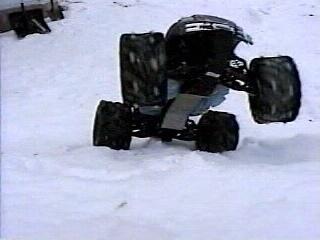 This is a decent shot showing off the studs.


Questions or comments?




Sorry for any popups you may get, but that's the price of free hosting.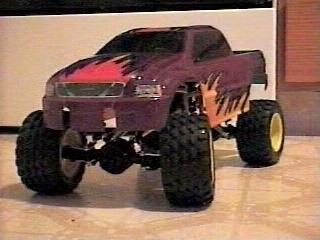 Send me your RC pics